AEW professional wrestler Bryan Danielson interviewed 6abc and spoke about the different elements of working within the industry. One of the factors he brought up was his feelings towards Stone Cold Steve Austin and The Rock as a wrestling fan.
ADVERTISING
The article continues under this ad
The situation arose when Danielson compared what it was like to work with AEW as opposed to working with WWE. According to The American Dragon, AEW focuses on wrestling and catering for wrestling fans, while WWE sometimes focuses on catering for casual viewers which results in less wrestling and more talking.
"Make a comparison just by watching the shows. You'll find there is a lot more wrestling in the two hours of Dynamite than there is even in a three hour WWE Raw. Sometimes there is more wrestling in an AEW Dynamite show than there is in RAW and SmackDown combined. So that's one of the things that attracted me. As a fan when I was in high school everyone loved Rock and ('Stone Cold') Steve Austin. They were the people I liked the least because they were just talking.
ADVERTISING
The article continues under this ad
While Danielson may be right on one point of view, he is incorrect on another. WWE has always portrayed itself as a sports entertainment company, not a wrestling company. Therefore, entertainment is only a threshold. There are several elements underneath and one of them is engagement with the audience.
WWE gets the Superstars talking in segments to blow the audience away. Additionally, The Texas Rattlesnake and The Great One cut stunning segments during The Attitude Era, which became the most successful era in WWE history.
DIVE MORE DEEP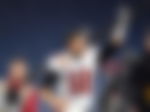 Bryan Danielson didn't like to talk in segments
During the same interview with 6abc, Danielson revealed that he doesn't really want to get famous in WWE or sports entertainment but in Japan. He believed that the style of Japan was more wrestling-based, and he would flourish there and come back quietly.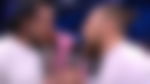 ADVERTISING
The article continues under this ad
"My dream when I first started wrestling wasn't to be in WWE and go to the main event WrestleMania or something like that; my dream when I started wrestling was actually to be a big star in Japan, because I loved the Japanese style of wrestling which is very wrestling based. I also liked the idea because I was afraid to speak in public. I loved the idea of ​​being able to go to Japan – you could be slightly famous there and then come back and no one would know who you are, and I loved the idea.
Watch This Story: Becky Lynch Moves To Raw, Goldberg Comes Back From Injury: Best WWE Raw Moments (October 4, 2021)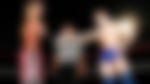 ADVERTISING
The article continues under this ad
Well, that clearly didn't happen. Danielson is extremely famous as a professional wrestler across the world. He has a fan base on almost every continent and couldn't help but speak in segments.
Currently he is doing very well for himself in AEW!
Source link